Document Scanner for Hospitality
Mobile Document Scanner that leverages Staff-issued Smartphones to scan and upload all Travel Document data directly to the PMS
blazing fast unlimited 1-click scanning
Forget hardware scanners! ScanDot enables staff to scan all Travel documents quickly and easily
​
Install the ScanDot on multiple staff devices and perform unlimited scans without rate limits
works totally offline, with 0% data loss or transfer
OnDevice Scanning ensure no Personally Identifiable info is transmitted, stored or recorded by or to any external vendor or subprocessor!
​
Moreover, all data is purged in real-time once deposited into the PMS, in line with data protection policies
​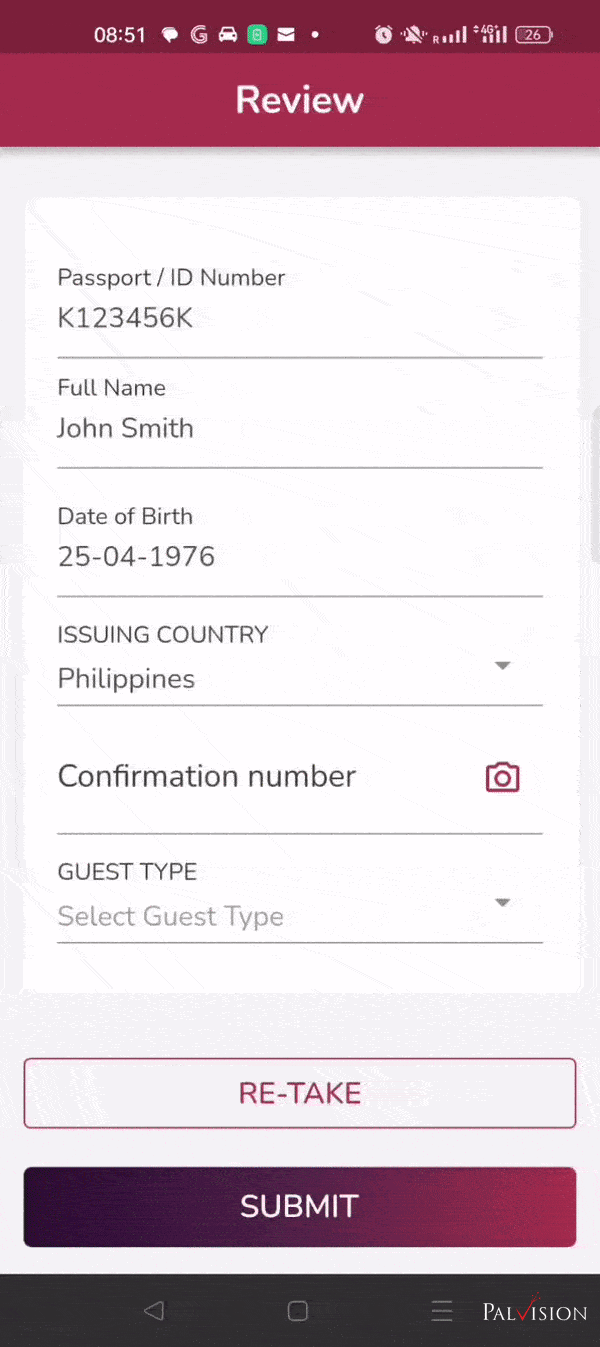 scan booking numbers and upload data directly to the PMS with AI
ScanDot binds the output results with the Confirmation ID to deposit extracted info to the right booking (and Guest profile)
​
To do so, Staff simply scan the Confirmation ID from any screen - their PCs, Guest devices, documents and paper etc
No "perfect" scans needed. ScanDot uses internal AI to automatically extract IDs from Images, even if images have other text-based "noise". It's that simple!
covers all relevant travel documents, and updates
ScanDot reads info from all passports including Official, Diplomatic and Emergency Passports. It can also be trained to read info from all local ID types that are permitted for use.
​
Compared to hardware scanners, new IDs and updates can be made available in less than 48 hours without additional charges!
built-in security features
ScanDot is bundled with built-in MDM software that includes Screen Capture block, Geolocation & Mobile Data restrictions while the app is in use
​
Staff access can be restricted with Face verification included as well